CODE 4 [kohd fohr] n. no further assistance necessary
COMPREHENSIVE PUBLIC SAFETY MANAGEMENT
Public Safety Planning & Management - Consulting - Government Relations - Risk Mitigation
Code 4 Event Management was founded with a mission to reinvent the festival conceptualization, planning, and execution process to produce intelligent, efficient, and safer events. We provide turnkey event public safety management and consulting services built upon interdepartmental collaboration and strategic planning. This unified approach allows us to align and maximize resources, mitigate risk/liabilities, and provide the best care and protections to our patrons, while empowering our clients to focus on the other critical components of producing unforgettable fan experiences.
The Code 4 Event Management team is comprised of industry experts recruited from the fields of event production, emergency medicine, law enforcement, fire service/prevention, and security management. Each of our specialists present a unique set of skills, expertise, and experience to our clients and are cross-trained in multiple disciplines of public safety administration. The result is a highly skilled team of versatile event management professionals, equipped to lead our clients through the dynamic, fast-paced environment of live events.
Our scope of work is custom tailored in accordance with our clients' needs and existing support.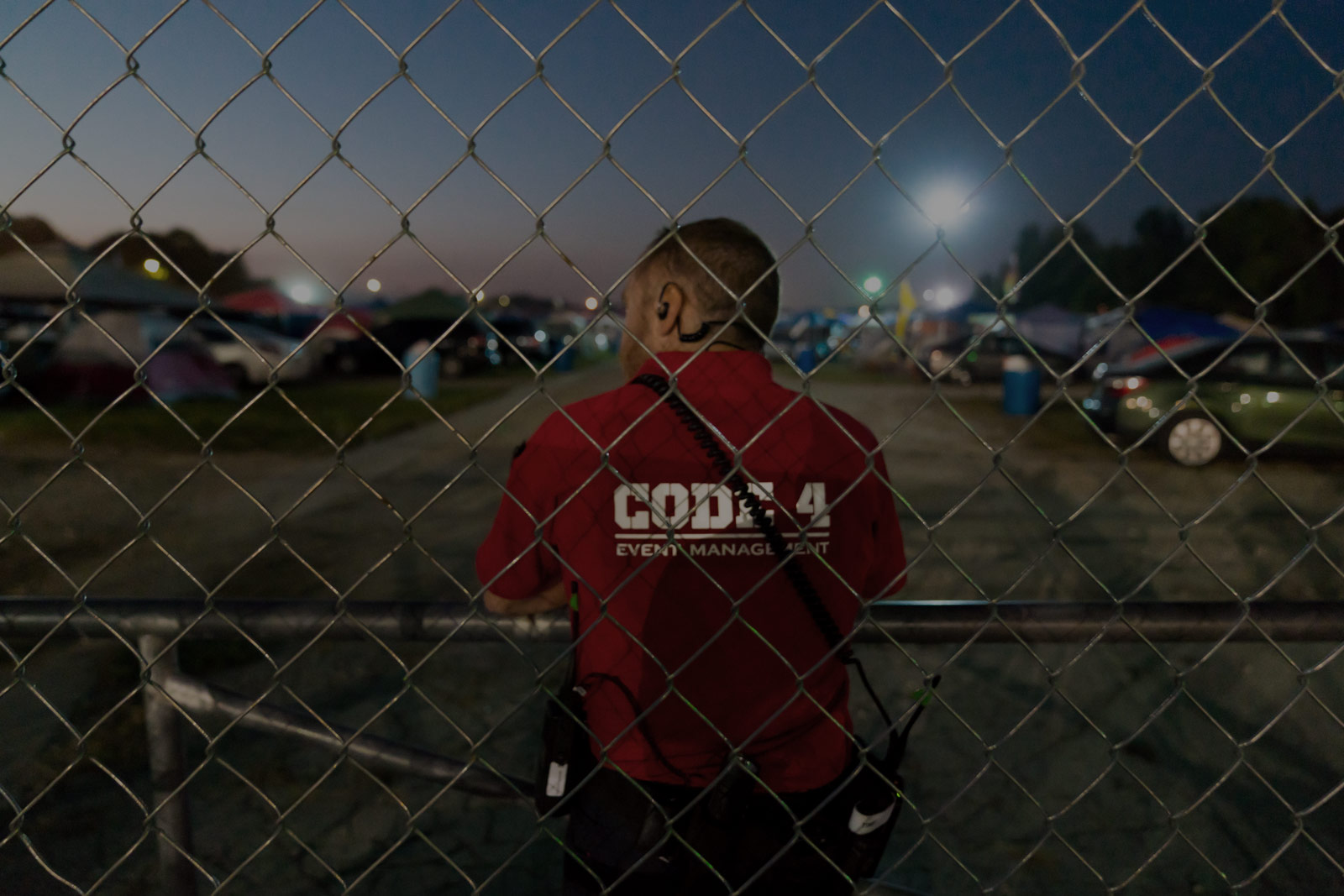 Our core competencies include:
PRE-EVENT
Venue Suitability Assessment and Negotiation
Strategic Planning and Negotiations
Emergency and Evacuation Planning
Health and Safety Consulting
Comprehensive Law Enforcement Management
Turnkey Security Planning and Management
Medical Operations Development and Direction
Fire Safety/Suppression/Life Safety Coordination
Site Design, Planning, and Development
Local, State, and Federal Government Liaising
Mass Gathering Permitting and Compliance
Risk/Threat Profile Assessments
Narcotics/Explosives K9 Program Administration
Crisis Communication Plans/PR Consulting
Traffic Control Engineering and Street Closures
Personnel Deployment and Dispatching Systems
Tour and Venue Safety Program Implementation
ADA Hospitality and Compliance
Credentialing/Access Control Systems
Public Safety Campaigns and Messaging
Parking and Shuttle Operations
Counter-Terrorism Measures
Government Relations
Peer Ambassador Program Development
Surveillance Program Development
ON-SITE
Command Post Management
Law Enforcement, Emergency Services, and Security Direction
Incident/Emergency Management
Crisis Communications/PIO
Pickpocket Interdiction and Enforcement
Social Media Monitoring/Intelligence Coordination
Privatized Fire, Health, and Safety Inspections
Incident/Accident Investigations and Documentation
Advanced Weather Monitoring and Response
Traffic Control and Queue Management
Deployment and Dispatching Coordination
Narcotics/Contraband Detection and Interdiction
Multi-Departmental Safety Briefings
Hazard and Threat Mitigation
Personnel Auditing and Inspection
POST-EVENT
Comprehensive Event After-Action Report
Expert Witness Testimony
Insurance Claims Management
Security Statistics Reporting and Analysis
Medical Statistics Reporting and Analysis
Multi-Departmental Debriefing
Contractor Invoice Auditing
CCTV Footage Analysis
Let's Connect.
We Speak Your Language.